Healthy Salad Delivery in Pune
Our commitment to providing the best salad meals goes beyond taste. We prioritize quality, sourcing only fresh and organic ingredients, maintaining hygienic conditions during preparation, and ensuring clean packaging to keep salads fresh. At our restaurant, we believe good health is essential for happiness, and quality is a fundamental step towards that goal.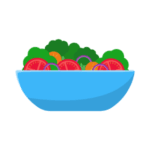 Traditionally, salads have been associated with bland taste & boring options. We, at The Health Kitchen, have taken up the challenge to change that image. Be it a fitness freak looking for healthy protein intake or a young mother trying to lose weight or someone just looking to add freshness in their diet, there is something for everyone. A lot of people tend to think that salads are just for vegetarians, well, think again. Along with a delicious array of veg options, we also have an exciting range of healthy & appetizing Non-Veg Salads. Fresh ingredients coupled with delicious in-house dressings make the perfect meal to brighten up your day.
No problem! Enjoy our delicious and healthy salads without leaving your home. Our dedicated team of efficient riders provides free salad home delivery across all areas of Pune, including Koregaon Park, Baner, Hinjewadi, Kothrud, and Aundh. We ensure timely and professional service with punctual and polite delivery riders. Sit back and relax while we bring our fresh, nutritious salads to your doorstep.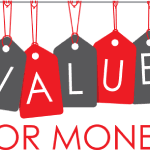 Although good health is priceless, we understand the value of your hard earned money. That is exactly why; our salads are reasonably priced to ensure you enjoy fresh, healthy & delicious meals without having to worry about your pocket. Realistically speaking, we spend enormously on unhealthy junk food every time we go out, a practice that harms us in more ways than one. So, putting aside a small portion of that expense for your & your family's good health is a good investment, isn't it?
Without proper presentation, even the best product would fail to sell. Our packaging is more than simply a technique to keep our goods out of the way; it's also a tool for promoting the salads' nutritional value and preserving their freshness. Therefore, rather than the commonplace paper or metal containers, we use paper based containers. These eco friendly containers are the best   to maintain the quality and taste of salads. They extend the salads' shelf life without altering their flavour.