With an uncompromising commitment to high quality products, we use stringent quality checks at every stage. We source only fresh & organic ingredients, maintain proper hygienic conditions during preparation & ensure clean packaging that keeps the freshness of salads intact. We sincerely believe that good health is the key to happiness & ensuring the best quality is a fundamental step towards that goal.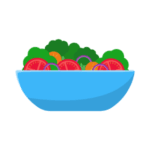 Traditionally, salads have been associated with bland taste & boring options. We, at The Health Kitchen, have taken up the challenge to change that image. Be it a fitness freak looking for healthy protein intake or a young mother trying to lose weight or someone just looking to add freshness in their diet, there is something for everyone. A lot of people tend to think that salads are just for vegetarians, well, think again. Along with a delicious array of veg options, we also have an exciting range of healthy & appetizing Non-Veg Salads. Fresh ingredients coupled with delicious in-house dressings make the perfect meal to brighten up your day.
With a dedicated team of efficient riders, we ensure our salads reach you on time every time. These delivery riders are trained professionals who understand the need for punctuality & polite mannerisms. Just like you, we too like to see you enjoy your meal in the comfort of your time & place. So, all you have to do is just sit back & enjoy our fresh, healthy & delicious salads while we bring them to your door-step.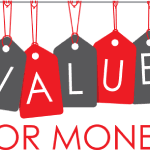 Although good health is priceless, we understand the value of your hard earned money. That is exactly why; our salads are reasonably priced to ensure you enjoy fresh, healthy & delicious meals without having to worry about your pocket. Realistically speaking, we spend enormously on unhealthy junk food every time we go out, a practice that harms us in more ways than one. So, putting aside a small portion of that expense for your & your family's good health is a good investment, isn't it?
A good product without good packaging is half the battle lost. For us, packaging is not just a thoughtless way of storing our products, it is a vessel that holds & elevates the health quotient of our salads. Hence, instead of regular plastic or aluminium foil packets. They also keep the salads fresh for longer duration without contaminating their taste.